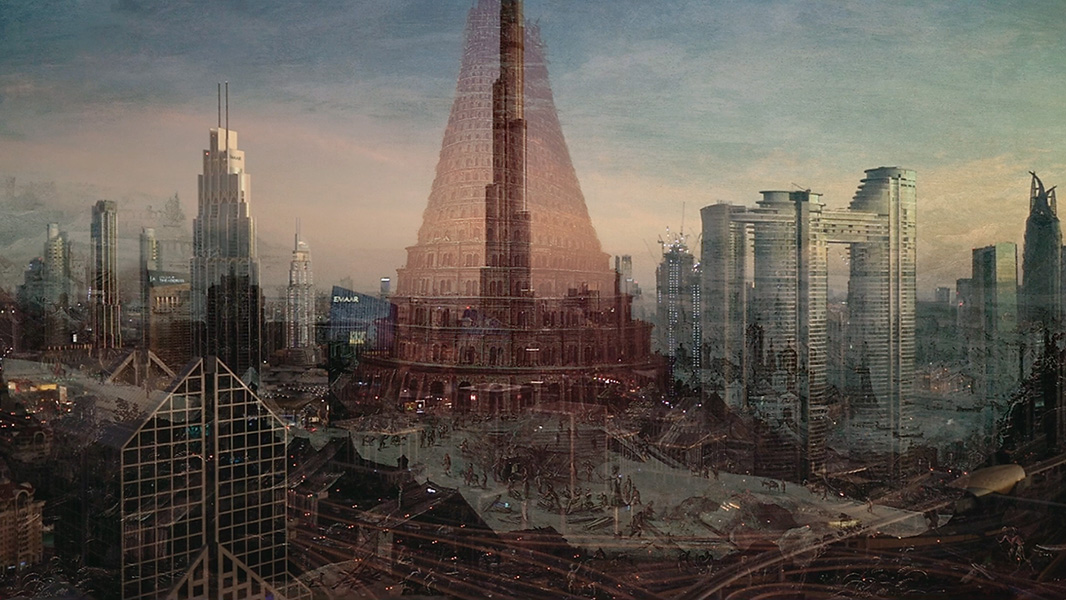 New Babylon, Dubai 2020 (video-installation still, 41:24 min, loop, sound, 112.40 × 200 cm)
In Re-Visiting Orientalism, I approach the various projections and problematics of Orientalism by overlaying historical Orientalist paintings in video-installations with contemporary sceneries and video-sequences, thus opening up a field of interpretation and hinting at geopolitical, ecological and social problems as well as political realities. The work becomes a subversive deconstruction of the Western Orientalist perspective by using its aesthetics and creating a palimpsest of the now and the Orientalist imaginary.
During my research, I travelled to Istanbul, Kuwait, Dubai, Baku, Tbilisi and Tunisia. The project was initiated in 2019 with the support of Goethe Institute. It is a work in progress, and further destinations are planned for the completion of the theme.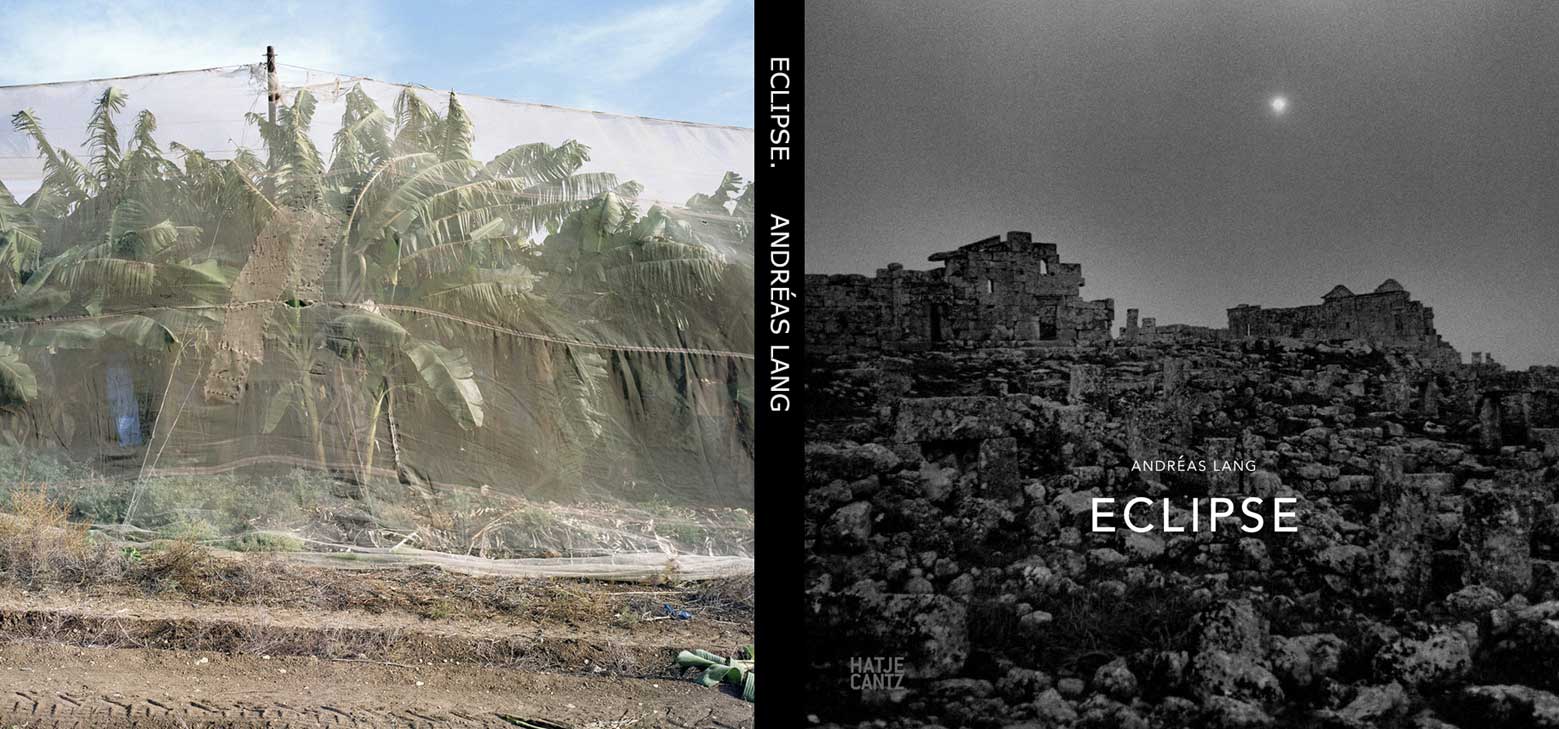 The catalogue book ECLIPSE has now been published with Hatje Cantz edition. The book is an adapted re-edition of the catalogue from 2008 which is out of print. It has a new design, bigger format and previously unpublished material. 70 photographs (black&white, colour), 144 pages; 30x29cm; text by Hans-Michael Koetzle, Stefan Weidner and Frizzi Krella (german/english); design by Horst Moser. price: 45€   www.hatjecantz.de
There is also a signed and numbered special edition available, limited to 100 copies including a 24x30cm archival pigment print of "Megiddo". The price is 100€. Some copies are still available, please contact me directly if you are interested.

Some preview pages of the book here.
Artist Statement
In my work I reveal the different layers of history, mythology and the present. A form of visual archeology, at times blending or colliding with immanent social, political and ecological realities. In this way the picture also becomes a place for the imaginary and projection. It appears like a stage or filmset, pending in limbo somewhere between reality and imagination, past and present.